Cleaning with Castile Soap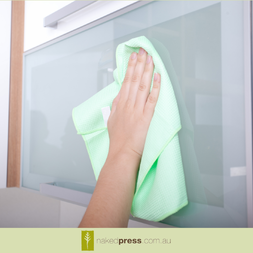 Cleaning all parts of your House with Castile Soap - But how?
Liquid Castile soap may be used to clean practically
everything and anything, from floors to ceilings.
It is a traditional vegetable soap manufactured from
100% pure olive oil, water, and lye that is thought to
have originated in the Castile region of Spain, thus the name.
You also don't have to worry about hurting your health or the
environment because it's eco-friendly and mild on your skin.
Kitchen -
Castile soap may be used to clean various surfaces in the kitchen, including countertops and cooktops. For hand dishwashing, use an uplifting Castile soap aroma, such as lemon or peppermint, for dish soap. Add a little vinegar to your rinse water if you detect spots on your dishes. Make a cream cleaner using Castile soap for kitchen sinks and washing away grease and filth.
Bathroom -
To clean bathroom counters, tile, tubs, toilets, and more, use a Castile soap perfumed with potent disinfecting essential oils like tea tree or eucalyptus, either full strength or diluted.
Laundry-
Lavender and unscented Castile soap is a natural alternative to laundry detergent. Stains can also be pre-treated with a dab of Castile soap. A lavender vinegar rinse during the rinse cycle eliminates any lingering traces of soap while imparting a pleasant, natural aroma to your laundry.
Floors -
Like professional, eco-friendly multi-surface floor cleaning solutions, Castile soap may be pretty effective. For mopping, add roughly 1/8 to 1/4 cup to a pail of hot water, or spritz with Castile soap and clean with a microfiber mop. Castile soap should not be used on waxed wood floors since it will dissolve the wax. If you have product buildup on your floors, consider washing them first with a dash of vinegar and hot water solution. Do not use this on marble floors.
Walls -
Add 1/8 to 1/4 cup of Castile Soap to hot water to remove dirty fingerprints and greasy stains from walls. Use a microfiber cloth for optimum results, especially useful for cleaning dirt, grime, and stains off textured walls. Use a microfiber broom sprinkled with Castile soap spray for hard-to-reach higher walls or ceilings.
---
Leave a comment